Global Health Research
RIGHT TO HEALTH LITIGATION
João Biehl
Department of Anthropology
Woodrow Wilson School of Public and International Affairs
Access to Medicines
Across Brazil, patients are seeking and sometimes realizing access to prescription drugs through the courts, a phenomenon that has been termed the judicialization of the right to health. Though patients are suing the government for everything from baby formula to complex surgeries, a large portion of lawsuits are for drugs.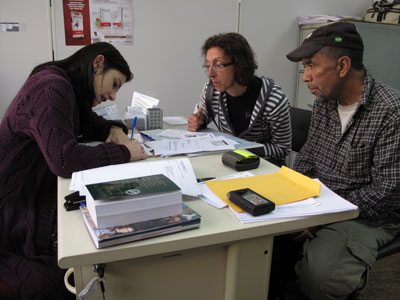 Brazil is one of at least 115 countries that recognize a constitutional right to health, and an important part of this right is access to medicines. Yet, even though Brazil has the developing world's most advanced HIV/AIDS treatment program, many of its citizens still go to local public pharmacies only to find that essential medicines are out of stock or that the newer medicines they seek are not included in governmental pharmaceutical distribution lists. With a population of about 190 million people, Brazil has one of the fastest growing pharmaceutical markets in the world (internal sales amounted to 15 billion dollars in 2009). New drugs are available for private purchase in the market long before the government provides them through the public system. Private as well as public doctors increasingly prescribe and patients demand name brand and experimental drugs, some of questionable benefit. Faced with no availability or high cost, many individuals are suing the government to obtain these drugs. People often use the expression entrar na justiça "to enter the judiciary" (or literally "to enter justice") to refer to their lawsuits.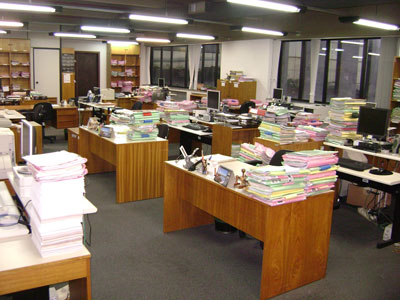 In 1996, during a time when global responses to HIV/AIDS were largely prevention-based, Brazil became the first developing country to adopt an official policy for the free and universal distribution of antiretroviral drugs (ARVs). This policy resulted from potent rights-based social mobilization, novel public-private partnerships, and unprecedented coordination with international organizations such as the World Bank. AIDS activists were the first group to effectively equate the constitutional right to health to drug access and today some 200,000 Brazilians take ARVs paid for by the government. According to the Health Ministry, both AIDS mortality and the use of AIDS-related hospital services have subsequently fallen by more than 70 percent. But as I documented in the book Will to Live: AIDS Therapies and the Politics of Survival (2007), an incremental change in the concept of public health has also been taking place. Public health is now understood less as prevention and medical attention and more as access to drugs and community-outsourced care; that is, public health has become increasingly privatized and pharmaceuticalized.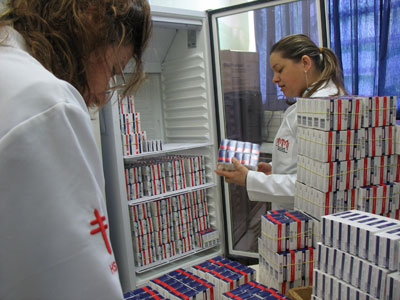 The rights-based demand for drug access championed by HIV/AIDS activists has now "migrated" to other diseases and groups. It is estimated that 50 percent of the adult population in Brazil (about 60 million) uses pharmaceuticals chronically. Publicly purchased medicines now make up a formidable market in Brazil.  The Health Ministry spent about 2.6 billion dollars with the acquisition of drugs in 2007, which accounted to 10.7 percent of its total expenditures that year (twice as much as in 2002).
Lawsuits for access to medicines may be opened against any level of government. States, in particular, are seeing the number of successful court cases reach the tens of thousands. According to official registries, 17,025 health-related lawsuits were filed against the state of Rio Grande do Sul in 2009 and 12,179 of them requested medicines. In 2008, 12,262 health-related lawsuits were filed and 8,559 of them requested medicines. This state of 11 million people spent 30.2 million dollars on court-attained drugs in 2008. This expense represents 22 percent of the total amount spent by the state on drugs that year.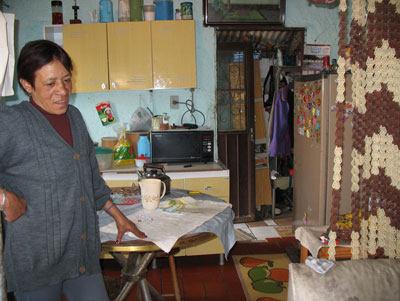 Consider Maria who is suing the state of Rio Grande do Sul for medication to treat her pulmonary hypertension. The forty-eight year old woman lives with her husband, a taxi-driver, in one of the shantytowns in the state capital of Porto Alegre, where the couple runs an informal bar in the front portion of their brick shack on the weekends. Maria found out she was HIV positive in 2002. She does not have trouble accessing the high-cost HIV/AIDS treatment, which she receives for free at the local health post. In early 2009, however, Maria began feeling out of breath. Unable to perform her responsibilities as a custodian, Maria lost her job. A doctor at the health post prescribed her sildenafil, a medication for pulmonary hypertension also marketed as Viagra. Unlike the HIV/AIDS treatment, sildenafil is not offered through the public healthcare system and would cost Maria about US$1,300 a month. On the doctor's advice, Maria went to the Public Defender's Office, qualified for free legal representation, and sued the state for the medication. She initially lost her lawsuit but later won on appeal. Though a judge ordered the state to begin immediate provision of the medication, when we interviewed her in August 2009, several months had past and Maria had yet to receive the drug. She hopes to improve so that she may return to work and better care for her 11-year-old adopted son.
Right to health litigation has become a subject of contentious public debate in the media and in political forums. In April of 2009, the Supreme Court led by Minister Gilmar Mendes held a rare public hearing on the subject where public health officials, lawyers, physicians, activists and academics testified before the Court, providing varied viewpoints and recommendations on how to respond to the enormous judicial demand for medical goods.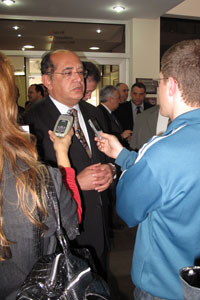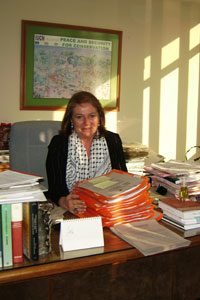 Throughout the country, many judges and public counsels argue that lawsuits are a mechanism for remedying widespread government failures in the delivery of healthcare. On the other hand, public health administrators contend that lawsuits disrupt national and regional pharmaceutical distribution efforts, increase inequality in access, and encourage irrational drug use within the public health care system. Officials also claim that some patient organizations are funded by drug companies eager to sell the government high-cost drugs whose efficacy might be questionable and widespread prescription unwarranted.  Activists argue that the recent swell of access-oriented and rights-based judicial demands could be understood as the maturation of a broad movement to realize the right to health in Brazil. Whether this goal can be attained through individual claims, however, is highly disputed. Meanwhile, patients are encountering a bewildering and overburdened legal system in which injunctions granting access to life-prolonging drugs must be periodically renewed, potentially resulting in interrupted treatment and medical complications.
Despite polarized debates, there is a dearth of quantitative and qualitative evidence concerning the profile of patient-plaintiffs, the content of lawsuits as well as the impact of judicialization on the health system. States' data collecting systems are tenuous at best, and concerted efforts to gather comprehensive data on lawsuits for access to medicines are only in their beginning stages.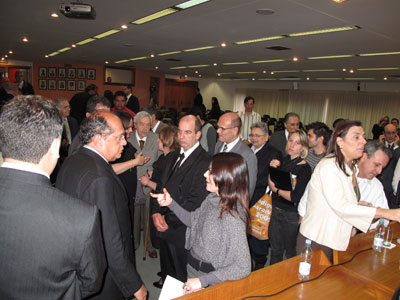 A Comprehensive Study
My current research charts treatment access litigation in the state of Rio Grande do Sul. This is a multi-disciplinary investigation aimed at producing reliable and nuanced forms of evidence of this new medico-socio-legal phenomenon. Generously funded by the Ford Foundation and by Princeton University's Health Grand Challenges Initiative, the project seeks to characterize this patient-plaintiff population, to identify their medical needs and legal strategies and to apprehend the expanding role of the judiciary in remediating the limitations and failures of public health management.  Broadly speaking, the project is concerned with the arts of governance that accompany pharmaceutical globalization and with the effects and side-effects that go with the remaking of people into therapeutic markets.
The research involves:
Database of lawsuits for access to medicines in the state of Rio Grande do Sul (within the Solicitor General's Office)
Observatory of the evolving jurisprudence of the right to health in Brazil
Interviews with key institutional actors (judges, public counsels, lawyers, physicians, policy-makers)
Ethnographic research with patients and families filing lawsuits for treatment access
A visual documentary of the people involved in right to health litigation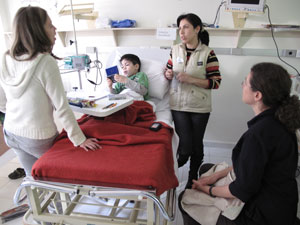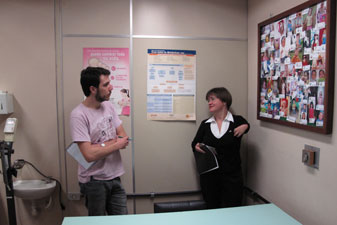 This study has been carried out in collaboration with Adriana Petryna (University of Pennsylvania), Joseph J. Amon (Human Rights Watch), Paulo D. Picon (Hospital de Clínicas de Porto Alegre and UFRGS), Ingo W. Sarlet (PUC-RS), Claudia W. Fonseca (UFRGS), Laura B. Jardim (Hospital de Clínicas de Porto Alegre and UFRGS); and photographer Torben Eskerod. Research associates include: Alex Gertner, Mariana Socal, Roberta Grudzinski, Heloisa Paim, Luciana Pêss, Jeferson F. Barbosa, Italo Fuhrman, Rodrigo S. Gonzalez, and Claudio Terra.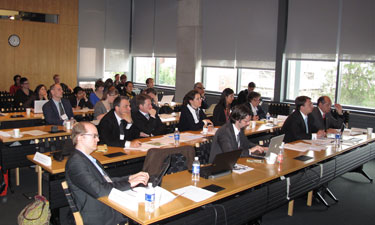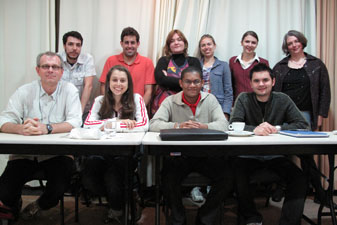 The twin phenomena of the pharmaceuticalization and judicialization of health care presents a complex set of questions that we seek to explore:
Patient Citizens and Political Inclusion/Exclusion: Who are these patients who are using the courts to claim their right to health? What is their involvement in local communities and activist organizations? What are their medical conditions and the nature of their treatment demands? What sort of citizenship are these patients and their families exerting on what sort of state? Do we see a new form of "politicization" of the right to health that is making it more accessible, or simply an individualization of it, that is making it more privatized? What is the experience of those marginalized patients who do not access treatments through the judiciary? What are their histories and medical experiences, and in what ways can they possibly become visible to human rights, care and the state?
The Execution of Social Rights and Equity: Is the judicial system an effective venue to implement social rights? Are judicial claims to treatment access actually making administrations work better? Or, are they further crippling already limited public health systems? What are the larger institutional and political implications of having the judiciary become the state executor? What types of legal experts and inter-governmental conflicts arise when the judiciary takes on such a new role? Are the courts a true alternative institutional voice for those usually marginalized from the political process?
The Administration of Public Health through Pharmaceutical Policy: What concrete impact does equating the right to health with access to medicines have on the public healthcare system and on the practices and responsibilities of administrators? Is right to health litigation making public health administration more robust or feeble, more or less efficient? Also, can judicialization be relieved through infrastructural development or is it a new infrastructure itself within which various actors and sectors come into contact, face off, and reinvent their mission? And how can access to new medical technologies be reconciled with systems that foster the equitable inclusion of people into preventive as well as basic and sustained care initiatives? Is there a need or way to balance individuals' urgent demands for healthcare, often in the form of new and high-cost treatments, with the long-term, programmatic aspect of healthcare management and reform?
Medical Markets and Comprehensive Care: How does the current intellectual property rights regime compound problems of treatment access and the sustainability of treatment policies for high-cost and experimental treatments? How is it possible to identify and make sense of the pharmaceutical market and its interests in the various instances of this phenomenon–medical prescription practices, patient demands and associations, private lawyers, the approval and integration of new treatments in a universal public health care system, the fetish of new technologies, and the monopoly of medico-scientific information by the laboratories? What is the importance of a medico-scientific 'literacy' in administrative and judicial instances, and how is it possible to responsibly and effectively disseminate the latest medical information and evidence among medical experts and the general population?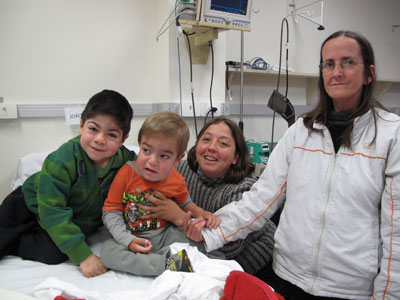 The comprehensive knowledge produced as a result of these research efforts can: 1) provide critical insights into current conceptions of health and human rights and elucidate the ramifications of large-scale pharmaceutical access; 2) help to create a critically-informed public space in which social actors can move beyond polarized positions and, hopefully, identify a common good; 3) inform a second generation of activist strategies and public policies that guarantee the right to health, safety, and equity; 4) articulate new conceptual framework linking the biomedical, legal and social aspects of protecting and promoting the right to health.