Grand Challenges in Global Health
The Future of HIV/AIDS Treatment and the Social Determinants of Health
Research reports, summer 2011
Peter Locke
Postdoctoral Research Associate, CHW
Peter Locke completed his PhD in Princeton's Department of Anthropology in September 2009, and since then has worked as a Postdoctoral Research Associate for the Woodrow Wilson School's Global Health Program. Peter has contributed to collaborative teaching and research in Professor Biehl's Grand Challenges group since 2008. After several summers of fieldwork in Bosnia-Herzegovina and (most recently) in Sierra Leone, this year Peter spent a quiet summer in Princeton revising and preparing his book manuscript for publication. The manuscript, based on Peter's PhD dissertation, is tentatively entitled "City of Survivors: Humanitarian Psychiatry and the Aftermath of War in Sarajevo." The book examines how war, humanitarian interventions, and post-war reconstruction policies in Bosnia have impacted both the psychological and physical health of survivors as they struggle to rebuild their lives. Along the way it works to ground the burgeoning fields of Global Mental Health and humanitarian psychiatry in ethnographic evidence–and most especially in the knowledge and experiences of those who are targeted by global health interventions. Peter looks forward to sending the manuscript to a publisher this fall, and to enjoying another year as part of the Global Health Program and the Grand Challenges group.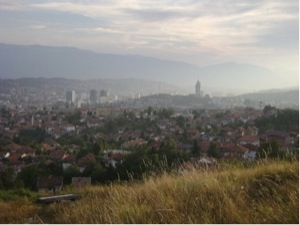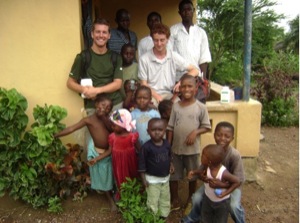 Betsey Brada
Postdoctoral Research Associate, CHW
I completed my doctorate in June 2011 in the Department of Anthropology at the University of Chicago with a dissertation entitled Botswana as a Living Experiment that offers an empirical investigation of how Botswana's HIV/AIDS epidemic and its treatment programs emerged as elements of global health, and the subjectivities, forms of knowledge and expertise, temporalities, and forms of value to which they gave rise. This summer, I began to prepare two articles for publication. The first is an expanded version of a paper I presented in late May 2011 as part of a conference on "Time, Place, and Uncertainty in Africa" at the University of Chicago. The paper, entitled "Faith Healers and False Positives: Epistemological Experiments in Botswana's AIDS Epidemic," traces the contours of the space of possibilities within which Batswana (as citizens of Botswana are called) make sense of the epidemic and its treatment programs. In it, I examine the uncertainties generated by clinical explanations of how knowledge of a person's HIV status is produced. I demonstrate that conversations about the limits of clinical forms of knowledge production and about possible alternative ways of imagining the epidemic and its causes and treatments spill over the clinic walls into Botswana's everyday, providing a formum for Batswana to probe the uncanny nature of the treatment program and its forms of knowledge. For some Batswana, these conversations offer a vantage point from which interrogate both alternative accounts of the epidemic and its causes, and the occult practices that undergird a massive public health program predicated on demands for confession, disclosure, and transparency on the part of its subjects.
The second article in preparation, drawn from a chapter of my dissertation, examines the processes through which children attending a pediatric clinic in southeastern Botswana learn they are infected with HIV. Children acquire a sequence of paired questions and answers presented cumulatively as a set of facts at each visit, a ritualized dialogue I gloss as the disclosure catechism. Rather that investigate the efficacy of this catechism, this essay interrogates the catechism as a technology of confession: What does it mean to know and articulate one's HIV status? How is this knowledge expected to motivate practice? What forms of subjectivity are assumed and generated in the process? The disclosure catechism, I argue, rests on a set of assumptions about the specific qualities of pediatric subjects and the relationship between knowledge, speech, and action. These assumptions dictate that the fact of having HIV must be brought into alignment with speaking about HIV in specific ways-both for the "psychosocial" well-being of the individual as a good unto itself, and for the purposes of fostering adherence to drug regimens that must be taken with strict regularity. The essay elucidates what is at stake in the forms of speech taught, elicited, corrected, and institutionalized in the context of pediatric HIV treatment, opening up the possibility for a more nuanced understanding of processes of knowing and revealing one's HIV infection in southeastern Botswana.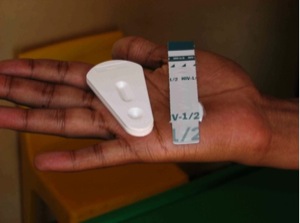 Ramah McKay
Postdoctoral Research Associate, Grand Challenges
In the summer of 2011, I returned to Maputo, Mozambique, where I conducted dissertation research (2005, 2006-2008, 2009) the social, clinical, and research practices through which transnational medical organizations make available social services via HIV/AIDS care and treatment programs.
My research this summer had two aims. First, drawing on questions raised in my dissertation, I hoped to understand how the management of information in Maputo clinics shaped the ways in which patients accessed (or were excluded from) care. I followed how clinic staff stored, accessed, and made use of patients' clinical files, and how patients collected, stored, and deployed their own medical information. I found that, although responsibility for maintaining clinical files belongs to the clinics, patients relied on their own systems of collecting and archiving medical documents to argue and access for the care they needed. Similarly, clinic workers looked to patients' own documents and accounts to create clinical histories and to shape patient care. Neither patients nor clinic workers relied on files stored in the clinic. The frequent disorganization of clinic files contributed to the ease with which patients were excluded from care. Yet it also opened opportunities for patients to advocate for the kinds of care (and types of treatment) they desired. This research informs my current writing project on the bureaucratic practices through which global health programs are enacted.
Second, joined by Princeton undergraduate Courtney Crumpler, I began research on the multiple transnationalisms of global health in Mozambique. This exploratory project looked beyond the familiar dynamic of US and European aid to Mozambique's health systems and patients by exploring the entry of new actors and players in global health in Mozambique. These include Indian, Chinese, and – most notably – Brazilian investments in pharmaceutical production and distribution. We conducted interviews and site visits with Brazilian medical agencies, Brazilian employees of transnational NGOs, with staff in the Ministry of Health's Office of Planning and Cooperation, and with staff of the USAID-Brazil partnership for Mozambique. We focused on Brazil's investments in pharmaceutical production and distribution and in health worker training. Most interestingly and specifically, we focused on a pharmaceutical factory that the Brazilian government is constructing on the outskirts of Maputo. Once completed in 2013, the factory will produce antiretrovirals, antibiotics, medications for hypertension and other basic medications, making Mozambique one of the few African countries with the capacity for public production of antiretrovirals. We also explored linkages between these new humanitarian initiatives and Brazil's simultaneous expansion into large-scale agricultural production and natural resource extraction in Mozambique. Notably, we found that Brazilian investments in global health in Mozambique draw from Brazilian health successes – such as the development of a national AIDS response – in ways that depart from current global health approaches in Mozambique and that suggest alternative understandings of what global health might bring in Mozambique. Additionally, and alongside this institutional research, I conducted interviews with Mozambican health workers and with patients and families identified through earlier research activities to explore the forms of everyday transnationalism – from health workers who seek advanced degrees abroad to patients who make a living by working Mozambique's borders with South Africa. How do new forms of investment in global health in Mozambique transform the forms of care available to patients and the opportunities available to global health workers? How does the entry of new actors shape everyday experiences of "global health" in Mozambique's public clinics? These questions form the basis of my ongoing research and writing.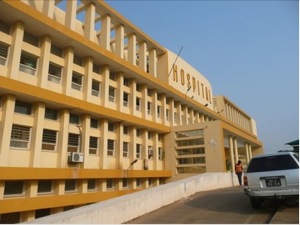 Maputo Central Hospital
Amy Moran-Thomas
Graduate student, Department of Anthropology
During the past four years, I have been engaged in ethnographic fieldwork in Central America and West Africa as part of the "Social Determinants of Health" Project, examining the lived implications and paradoxes of health policy as seen from the ground. I spent the past summer in the US conducting archival research about evidence-making practices in the history of global health interventions and international institutions, drawing out new analytic layers in my ethnographic data on parasitic and chronic disease interventions by viewing it against this deep historical context. For example, the deworming initiatives I observed in southern Belize during my dissertation fieldwork are modeled after "blanket" interventions that now aim to distribute albendazole to all school aged children in the developing world. Although the Rockefeller International Health Board's legendary Hookworm Campaign (1915-1935) initially appears to provide a simple analog for this contemporary intervention, a closer examination of its bureaucratic records reveals that the ways parasitic diseases are measured, drugs administered and evidence collected have in fact undergone a major paradigm shift. Examining how statistical modeling and medical technologies were used in past campaigns is part of my ongoing interdisciplinary research, aiming to better understand the particular forms of measurement and logics of care that are shaping people's realities through global health practices today.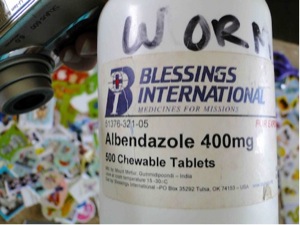 Celeste Alexander
Graduate student, Department of Anthropology
Attention to land, land use, and transportation service delivery is a key, if understudied, aspect of health development policy. Last summer (2011), I spent two months in Tanzania beginning preliminary ethnographic and archival research on the relationship between transit services and health access needs in communities bordering protected parklands and conservation areas. I focused particularly on transportation access as a social determinant of health in and around the Serengeti National Park and the Ngorongoro Conservation Area (NCA). Parklands and the communities that live in and around them are a particularly significant factor in development policy in Tanzania where over a quarter of the country's surface area constitutes protected lands. Therefore development and transportation initiatives in Tanzania must take parklands and reserve areas into account even if conservation is not their primary aim.
My research demonstrated growing demand for arable land and access to transportation services, particularly from populations living in and nearby parklands. Maasai (often considered nomadic pastoralists) activist organizations in particular are lobbying for ways to facilitate an increasingly mixed economy; this includes demonstrating for the right to practice agriculture within national park and reserve areas, as well as for the means to access urban areas and markets. Such endeavors raise questions of cultural heritage and local lifeways and are themselves contested. Yet these debates have a long history. Part of my work over the summer involved archival research at the Tanzanian National Archives. There, I came across colonial documents from the late 1940s and early 1950s which laid a framework for the creation of the Serengeti National Park, outlining the need to balance development, conservation, and hunting interests within the Serengeti. Those same documents lay out plans for the gradual exclusion of Maasai people and their cattle from conservation and park areas. While Maasai are no longer permitted to live within the Serengeti National Park, the policies with regard to the Maasai are very different in the NCA, where nomadic pastoralist practices are permitted and even encouraged in designated areas.
Debates over local lifeways are taking on increasing urgency given the severe drought currently facing the East African region. While much of the region is experiencing power cuts and food shortages connected with the drought–in many ways testing the implications of the recently instituted East African Community partnership–many of my informants argued that in Tanzania nomadic pastoralist communities both within and on the outskirts of national parks are hit particularly hard. Food and water security is increasingly difficult to obtain. Herds of cattle and other grazing animals are perishing as sources of water prove increasingly difficult to locate.
The drought itself may be the result of climate change, but lived impacts of drought vary considerably from one community to another, highlighting the significance of political-economic relationships, socio-cultural differences, and questions of mobility and access. Yet food and water security are not the only health concerns for people in these areas. In Tanzania, where the leading cause of death is HIV/AIDS, mobility can also provide the means to gain more dependable long-term access to life-saving antiretroviral treatment. Connected with this, access to reliable food and clean water sources improve treatment outcomes. The current drought may provide a policy entry point for pushing forward debates around changing landuse practices and service delivery within and around national parklands in Tanzania.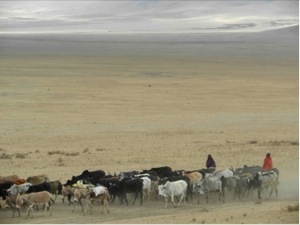 Sebastian Ramirez
Graduate student, Department of Anthropology
I spent the summer exploring the health challenges faced by Colombians that have been forced to flee their homes to escape the country's violence. Because of problems with my immigration paperwork that precluded me from traveling during the summer, I conducted my research in Princeton and New York. There, I examined archives dealing with the Colombian conflict, in an effort to get a firm grasp of the historical trajectory of the political, economic and social factors that are both the backdrop and the impetus for the violence. Although the historiography on health-related efforts in the Country during the last 40 years is scarce, the archival record suggests that health services in the hinterlands, when present, were strongly associated international development efforts (especially US-backed programs like the Peace Corps).
Also during this time I shuttled to New York City and several towns in New Jersey interviewing members of grassroots organizations that provide legal and administrative support to refugees in the tri-state area and, through them, making contact with formerly displaced persons now living in the US and Canada. The organizations I contacted serve as an important points of access for these persons and their families by offering them assistance in their negotiation of the legal morass that is immigration law and orientation as they find their way in a new country. My interviews with displaced persons that had sought political asylum in the US (and those who emigrated via other means) revealed complex networks of care in the absence of comprehensive health systems; traditional healing practices commingling with Western medicine, articulated through complex affective and social relationships that lean both on previous attachments and responsibilities developed in situ. When the violence arrived to these people's homes, such networks were irreparably damaged, as health outposts became contested grounds and spoils in the war. The slow process of finding new homes, in Colombia and abroad, also allowed for the rebuilding of networks of care that were even more urgently needed in the aftermath of violence. Informal relationships provided access to health care alongside government efforts to provide short-term care and, increasingly, to bring many of the displaced within the purview of state epidemiological initiatives and modern health care. For those living in the United States and Canada, access to these countries' health systems was a significant incentive in their emigration, marking a move from emergency interventions to the management of chronic conditions.
Grand Challenges has provided me with an invaluable opportunity to explore health concerns among this all-too-often overlooked population and a stimulating space in which to discuss my findings. My time with these people and organizations have offered invaluable information as to the pathways the displaced take in their search for new lives and the networks and resources on which they rely, with varying degrees of success, in this purpose. These meetings have also provided important contacts, in Colombia and abroad, which I will be able to develop over the coming year while I search for viable fieldsites. The archival research I conducted also proved invaluable when locating these experiences within larger networks of politics, economics and development that gird many of the state's efforts to provide aid and protection to victimized citizens. The research I conducted this summer has also served to expand my conceptualization of my proposed field, and has helped me find new avenues of research, connections and possibilities of inquiry. Additionally, I hope that the insight I gained during this time can be used in writing papers and reports that can raise awareness among the Princeton community about the challenges of internal displacement in Colombia.
Christine Blauvelt
Princeton '12
I had the opportunity to carry out an independent research project in Kenya, investigating the interaction between Islam and potentially sensitive topics including HIV/AIDS, commercial sex work, and premarital pregnancy. In addition, I sought to evaluate the quality of and access to reproductive health services, gaps in implementation, and the local challenges and social barriers that make certain individuals more vulnerable to reproductive health problems. Although I was attuned to reproductive health in general, I focused primarily on the topic of HIV/AIDS. I wanted to learn how religion shapes patients' understanding of their disease. Some of my research questions were: Where do Muslims go to for support once they have been diagnosed with HIV? What kinds of support are available in the Muslim community of Kenya? Is stigma and discrimination more pronounced in the Muslim population than in the Christian population? Does religion help patients cope with HIV/AIDS, or does it make them feel ashamed?
In my final research report, I hope to provide recommendations for Kenyan religious leaders to tackle sensitive issues like HIV/AIDS. Given the importance of religion in these communities, it is important to involve these leaders in any attempts to address AIDS treatment and other health issues. In particular, it is essential to gain a deeper understanding of Islamic perspectives since Muslim countries are experiencing some of the highest rates of new HIV infections. I hope to unpack the complex dynamics between religion and disease so that future programs to address global AIDS can use faith to empower patients and to help them cope with their condition.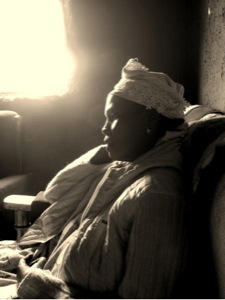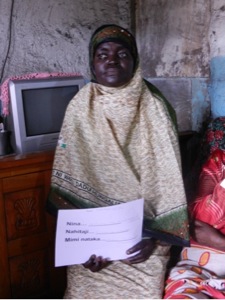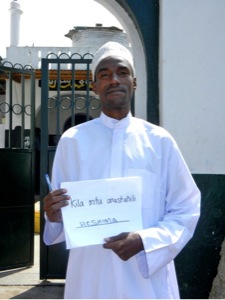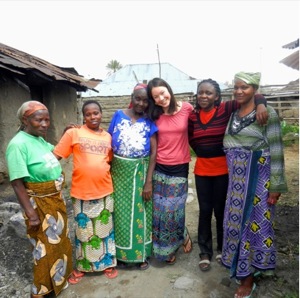 Sojung Yi
Princeton '12
This past summer, I explored the complex process of building public health policies that accommodate the many infrastructural, societal factors perpetuating cycles of poverty and violence in Rio de Janeiro, Brazil. I witnessed how effective policies can deliver crucial health services, but can also be limited in their capacity to respond and adapt to outcomes at the community level. The resulting imbalances in the distribution of primary healthcare carry significant consequences for individuals and families, often leaving behind those who the policies originally aimed to assist.
In Rio de Janeiro, primary healthcare is embodied in the Family Health Program: communities are assigned to clinics that then send out teams of doctors, nurses, health technicians, and community health workers to visit individuals and families. The community health agents, who are from the communities, are a particularly critical component to this strategy, for they connect people with the appropriate resources (i.e. a direct visit from the doctor, appointments at the clinic, etc.) and help ensure that patients adhere to their daily regimen of medicine. The success of future AIDS treatment in Rio de Janeiro partly depends on these crucial networks of support currently being built by the municipal leadership to improve primary care.
Throughout the course of my time in Rio de Janeiro, I became interested in a phenomenon called the "territorialization," or "regionalization," of healthcare that has emerged as a byproduct of this Family Health Program. Because each clinic possesses a particular area to serve, certain individuals living just outside the designated borders could not receive regular care or access to the clinics. I was also fascinated by the interplay between the medical territorialization from the Program and the process by which local drug gangs controlled territories. Oftentimes, the boundaries drawn by the City Hall for the newly inaugurated clinics would not consider the existing cultural boundaries determined by gangs of drug traffickers on the ground. I was curious to learn whether violence in the community affected the way in which people accessed healthcare. I hope that once I transcribe all my material, I will be able to tease out the complex relationships between violence, poverty, urban development, and health in Rio de Janeiro.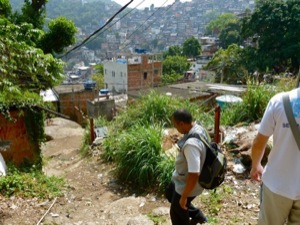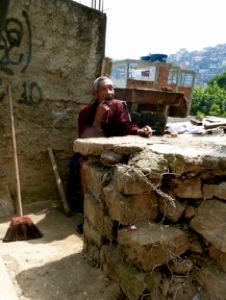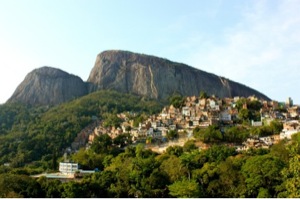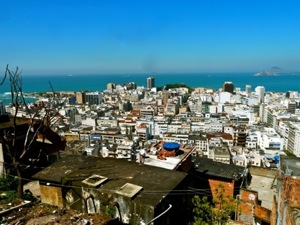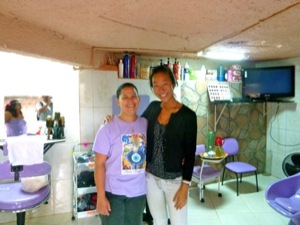 Kulani Jalata
Princeton '12
In the summer of 2011, I conducted ethnographic research on the life histories and experiences, present conditions, and future outlooks of three exiled Oromo ex-political prisoners of the Ethiopian government. In Berlin, Germany, I interviewed a 67 year-old man imprisoned and tortured during the Derg era (1980-1991). I audio and film recorded his explanation of his life history, prison and torture experiences, and development of a chronic lung disease that he still suffers from today. In Washington D.C., I interviewed and filmed two men in their forties who were imprisoned and tortured during the present Ethiopian government. They are today dealing with the psychological effects of their prison experiences.
I plan to examine the physical and psychological impact of the physical and verbal torture that these men endured due to their political beliefs and activities. I will also explore a central theme within the stories of these men: the sacrifice of their minds and bodies for the struggle for self-determination and equality of the Oromo people within Ethiopia. How are we to understand the perspective of these men and how they were able to make this ultimate sacrifice? In addition, I will be looking at the context of these experiences: Oromo and Ethiopian history and politics. Other themes I hope to address are about the meaning of nationalism to these men, the 2005 non-violence movement in Ethiopian that Abaabaa was a critical organizer of, and the politics and history of Oromo Liberation Front, the political organization at the center of the Oromo liberation struggle.
Caroline Pinke
Princeton '12
My role as a Research Intern at Boston Health Care for the Homeless Program (BHCHP) was extremely multifaceted. The major research project to which I contributed was an ongoing study investigating the impact of housing on morbidity and premature mortality, using a cohort of formerly chronically homeless adults. In recent years, the trend among housing organizations has shifted from a "Treatment First" model – which requires that patients demonstrate a certain level of sobriety and mental wellbeing before they can be housed – to a "Housing First" model – which has no such requirement. The idea behind the "Housing First" model is that chronically homeless individuals suffering from dual diagnoses of mental illness and substance abuse disorders cannot be expected to maintain sobriety and mental wellbeing while living on the streets. In accordance with this shift, hundreds of patients of BHCHP who had living on the streets – some for twenty or more years – have been moved into apartments.
Contrary to BHCHP's optimistic expectations, however, there does not seem to be a significant correlation between decreasing homelessness among their patient panel and declining mortality rates. Thus, the long-term goal of the projects I worked on is twofold: (1) to figure out why the health of these patients has not improved in any measurable way, and (2) to develop a more effective and efficient model of home care delivery, catered specifically toward the needs of formerly homeless adults. The first part is still largely unanswered, though I helped create an organized database so that it can at least be considered answerable in the somewhat near future. In my effort to tackle the second part, primarily through literature reviews, I began to realize the unique challenges BHCHP's Street Team was facing in its attempt to provide quality primary care for patients who were not accustomed to living on their own and having the luxury to prioritize their health. I was simultaneously participating in home visits with the Street Team, so I experienced this issue first-hand. The problem was a rather unconventional one; while these patients did have access to quality primary and psychiatric care, they were not always accessible to their providers for a variety of reasons, or their providers were still trying to determine the best ways to access them.
I supplemented my internship with independent research. I intended to explore the theoretical basis, and practical functioning, of BHCHP's integrative model of care, which incorporates mental healthcare into the delivery of primary medical care. I focused specifically on the mental health component of the model. My research questions became much more expansive over the course of the summer. I conducted semi-structured interviews with medical professionals at BHCHP, the Massachusetts Commonwealth's Department of Mental Health (DMH), and Harvard School of Public Health in order to understand how the goals and practices of different research and clinical institutions do or do not overlap in the world of mental healthcare. I spoke with primary care providers, psychiatrists, and psychologists functioning within BHCHP's integrative model, the Medical Director at DMH and the Director of a DMH Jail Diversion Initiative, and professors of psychiatry at Harvard School of Public Health, in the hopes of learning how professionals in different sectors of this field conceptualize mental illness and the provision of mental healthcare for the homeless. Lastly, I was able observe a mental health court session run by the DMH as part of the Jail Diversion Initiative, and participating in a mental health group therapy session for homeless adults suffering from dual diagnoses.
Through my conversations with mental healthcare providers, and my participant-observation experiences, I began to understand the cyclical nature of homelessness for these individuals, many of whom have experienced severe trauma earlier in life, and most of whom suffer from some form of mental illness and/or substance abuse disorder. By the end of my 10-weeks, I had acquired a more complete picture of the social determinants of health and wellbeing that are specific to formerly and currently homeless adults. Moving forward, I am interested in delving more deeply into questions regarding the extensive network of clinical, legal, and academic institutions that are involved in the management of homelessness and mental illness.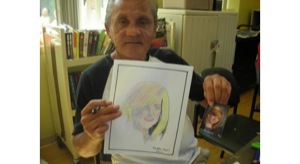 I served as a Patient Activities leader at BHCHP's respite facility. This is a photograph of a patient, holding up the portrait he drew during the arts and crafts session I was leading that week.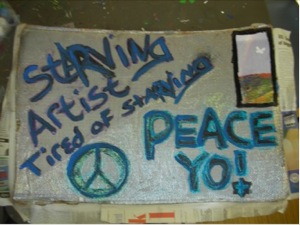 This is a sign, painted by a different patient during Patient Activities.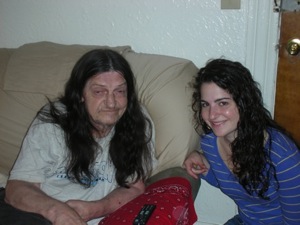 This is me with the first patient I met during a home visit.
Allison Daminger
Princeton '12
Through an International Internship Program placement and a grant from the Adel Mahmoud Global Health Scholars Program, I was able to spend eight weeks in Guatemala City working primarily at Clinica Familiar Luis Angel Garcia (CFLAG), a public HIV/AIDS clinic. As my original goal was to understand the psychosocial aspects of HIV/AIDS treatment, I spent the bulk of my time shadowing physicians, psychologists, and social workers and interviewing patients of the clinic. I was also able to sit in on sessions between doctors and psychologists and their patients, as well as to participate in adherence workshops, information sessions, and community outreach programs aimed at particularly vulnerable populations. Finally, I witnessed orientations given to HIV test recipients, accompanied social workers on home visits, and spoke with the clinic's administrators about the history of the organization and its current challenges.
Throughout my two months in Guatemala, my research questions gradually evolved to focus on issues of treatment adherence: particularly in a resource-poor setting such as Guatemala, how do medical practitioners encourage compliance with pharmaceutical and therapeutic regimens? How do larger macroeconomic and political forces determine which drugs are available in the clinic, and thus the importance of adherence to a particular scheme? How do social factors (i.e. gender discrimination, stigma, religion, family dynamics) impact individuals' likelihood of complying with treatment? How do the government and non-profit sectors work together, or not, to provide comprehensive treatment for HIV/AIDS? In the upcoming months, I will be sifting through all of the data I collected regarding these questions in order to write a senior thesis, which I currently envision as both an ethnography of the clinic and a study of the ways in which access and adherence to treatment is mediated by social and psychological influences.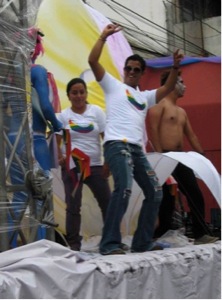 I participated in a Sexual Diversity parade in downtown Guatemala City, part of the clinic's outreach efforts to gay and transgendered individuals in the community.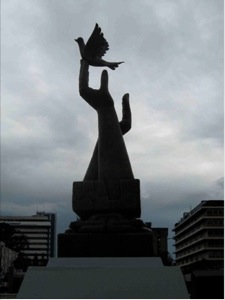 This is a monument dedicated to the memory of those killed in the recent civil war. The country's brutal history raises questions about the openness of many Guatemalans to psychological counseling.
Raphael Frankfurter
Princeton '13
During my second summer working in Eastern Sierra Leone's, I researched and implemented a community-based healthcare program in resettlement camps for civilian war-wounded and amputees. A small American health NGO, Wellbody Alliance, had identified that over 50% of amputees were not using their prostheses or the district's free prostheses workshop, almost no amputees were adhering to medications that they had been prescribed, and overall health surveys yielded extremely poor results–malaria and typhoid were endemic, malnutrition was nearly universal, and under-5 mortality hovered at around 20%.
By continuing to interview amputees, and observing day-to-day life in amputee communities, I worked to build on last year's findings and develop a healthcare program that would hire community members as community healthworkers in the camps. I learned that nearly all of the health problems that the surveys had revealed were direct results of the extreme poverty in the camps: poor health literacy from lack of education kept patients from visiting Wellbody Alliance's clinic, stigma and poverty prevented the amputees from taking the trip to the prostheses workshop, and extreme hunger affected patients' adherence rates and overall health. I learned quickly that any health intervention would need to address these social determinants of health.
In collaboration with Wellbody Alliance staff, I trained two community healthworkers in evaluating high-risk patients, triaging amputees and referring those who need medical care to Wellbody Alliance staff, counseling patients about the need for HIV testing, bringing amputees to the prostheses workshop and monitoring the adherence of patients on medications through accompaniment. Additionally, in four camps I helped start large goat farms that provide substantial salaries to amputees who participate in the labor. The community healthworkers distribute the salaries and monitor the farms, and hopefully will integrate this income-generating project into their other community healthwork.
This project has been piloted in four amputee camps, and will likely be expanded to five more camps in the next year. I am hopeful that this integrated food-security and community healthwork project may serve as a model for other resource-poor settings, and will effectively address the social determinants of health that plague Sierra Leone's amputees.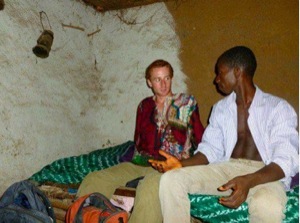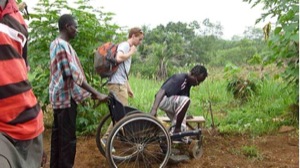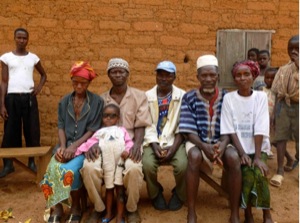 Moses Icyishaka
Princeton '13
My internship afforded me the opportunity to travel all around the country of Rwanda to observe and learn from an array of NGO's and associations working on behalf of HIV positive adults and young adults throughout the country. I spent the majority of my time in Kigali, where I was able to spend time with three very different organizations.
The first was an umbrella organization that mobilizes and supports a variety of smaller associations comprised of, or aimed to support HIV positive individuals. The second was a small association of HIV positive middle class women, and the last an organization that trains lay counselors and provides professional counseling to a wide variety of individuals that need but cannot afford such services.
I was also able to explore the organizations working in the more rural reaches of the country, including OJEPAC, and organization that raises awareness and helps educate teenagers on the subject of HIV in the northeast province of Gisenyi, a small health center in a remote village known as Muremure towards the western part of the country, and a small business cooperative in the south.
Courtney Crumpler
Princeton '13
Thanks to the support of the Global Health Grand Challenges grant, I conducted independent research in Mozambique this summer. My chief goal was to investigate cooperation between Brazil and Mozambique around HIV/AIDS care and treatment. Along with Ramah McKay, I conducted interviews with professionals working in Non-Governmental Organizations (NGOs), in the Mozambican government and in the United States and Brazilian foreign service. We spoke about health interventions presently being facilitated by Brazilians or Brazilian-affiliated organizations and about objectives for the future. This was the initial phase of a larger project about transnational approaches to aid delivery and the emerging concept of South-South cooperation.
I also worked as a part-time intern at Africare, a US-based Non-Governmental Organization. In this capacity, I was able to sit in on meetings, ask critical questions and assist the Country Director with program planning and management. I was exposed to realities of aid delivery that are difficult to understand from the US as well as observe the challenges and rewards of directing an NGO. This experience led to another research project about aid accountability and different approaches to Monitoring & Evaluation within NGOs. I asked broad questions about how data managers understand their work in relationship to effective care delivery, including how and where numbers travel, who collects them, and for what purpose, what are the communication channels and feedback loops within and outside organizations.
Through my research, I gained firsthand information about the Brazilian influences in Mozambique that are changing the landscape of healthcare there. I also engaged with professionals who are implementing Monitoring & Evaluation programs, inquiring about their understanding of the value of their work, the challenges they face and the successes that they think should be reproduced. As I continue to work on this project, I hope to situate all that I learned over the summer within a broad understanding of global health. I will continue work on the Brazil-Mozambique cooperation project with Ramah and Prof. Biehl and will draw on my experience to write my Junior Paper and Senior Thesis in the Anthropology Department.