Book Manuscript
WHEN PEOPLE COME FIRST
Evidence, Actuality, and Theory in Global Health
João Biehl & Adriana Petryna
This book brings together an international group of anthropologists, historians, and a human rights scholar to explore the nature of global health interventions and their impact on health systems and practices of care and wellbeing. Contributors are engaged in empirical and theoretical investigations of contemporary technical and political interventions being developed to address disease among the world's poorest people. What can ethnography teach us about global health and social theory today?
Treatment access is one of the central tenets of global health activism and interventions.  A mix of nongovernment, philanthropic, industry and government actors are shaping health interventions worldwide under the rubrics of humanitarianism, development and security. Ranging from the Gates Foundation, to corporate drug donation programs, to the U.S. President's Emergency Plan for AIDS Relief (PEPFAR), to the exemplary projects implemented by Partners In Health in Haiti and Rwanda, diverse groups and interventions are setting new norms for institutional response, sometimes providing for public health where states or markets have been absent altogether.
As the field of global health becomes more robust and institutionalized, it is increasingly driven by scientifically based measures of evaluation, revolving around randomization, statistical significance, and cost-effectiveness–a rhetoric aligned with the demand of funding organizations for technical solutions to narrowly conceptualized problems. So far few, if any, institutions have been put in place to conceptualize, evaluate, or monitor the broader moral and social impact of this expanding field.
When People Come First is the result of an exploratory seminar held at Princeton University on March 11-13, 2010. The seminar was generously supported by the Princeton Institute for International and Regional Studies (PIIRS), Princeton's Health Grand Challenges and the Ford Foundation. Working against a "too uniform and unilateral diagnosis," seminar participants held fast to the insights of economist Albert Hirschman, who said, "I have always had a certain dislike for general principles and abstract prescriptions. I think it is necessary to have an 'empirical lantern' or a 'visit with the patient' before being able to understand what is wrong with him. I know well that the social world is most variable, in continuous change, that there are no permanent laws. Unexpected events constantly happen, new causality relations are being installed." *
The book focuses on articulations and tensions between patients, citizens, medical markets and public institutions, as well as on the evidence-making practices that underpin large-scale interventions and their outcomes. Case studies are drawn from humanitarian agencies, governments, public-private partnerships and clinics in Brazil, Chile, Mexico, the Caribbean, South Africa, Botswana, Ghana, Mozambique, Uganda, and India. Chapters explore issues such as: the possibilities and limits of technology-centered approaches to disease control; the migration of evidence-based medicine into cost-effective global health policy; diseases in motion and how massive drug rollouts, particularly around HIV/AIDS, impact care and health systems in resource-poor contexts; the work of nongovernmental organizations on neglected tropical diseases; the future of mental health treatment and chronic disease care; and how the demand for medicines as a human right is blurring the borders between clinics and courts.
The book's chapters begin with concrete ("people-centered") case studies and reflections. Authors then explore how these on-the-ground realities speak to and reveal the state of health systems; the everyday impact of global health interventions; as well the capacities and aspirations of persons in the context of their homes, relationships, and communities. After reading each chapter, readers are brought into vivid dialogues transcribed from the workshop's proceedings. The dialogues place specific cases in historical and comparative perspective as they probe different directions, interpretations, and approaches toward people-centered forms of knowledge in emerging global health regimes.
In attending to the implementation of technical policies and their embodied responses, the book charts the flows of scientific evidence and material and human resources and their local encroachments.  It also considers the value systems that undergird expertise and technology flows, asking: What or who must be valued in order for knowledge to count as global health science and what or who remains unaddressed? Which forms of health, inequities, patienthood and citizenship take form in the development and deployment of new medical technologies via global health interventions? How can human rights and equity concerns be integrated into global health research and policy?
This exploratory book crafts a more realistic social science of the transformed human and institutional landscapes of disease and health in poor settings.  We hope to bring this knowledge to bear on the theory and practice of global public health. Interdisciplinary and dialogical work is crucial for the development of innovative and effective global health interventions. Focusing on people's inventiveness and resourcefulness and accounting for the unintended side effects of interventions and the heterogeneity of social fields, the book will provide analytic frameworks that can lead to better institutional responses.
In sum, major goals of the book are: (1) to identify high-quality human data that can demonstrate both the possibilities and limitations of technology-centered paradigms; (2) to illuminate social, "grassroots" forms of innovation in healthcare; (3) to develop more nuanced, interdisciplinary approaches to multidimensional health problems by cultivating a robust debate on methodology; and (4) to probe the theoretically generative force of ethnography and to articulate a distinct critical and public role for anthropology today.
* Hirschman, Albert. Crossing Boundaries: Selected Writings. New York: Zone Books, 1998, p.88.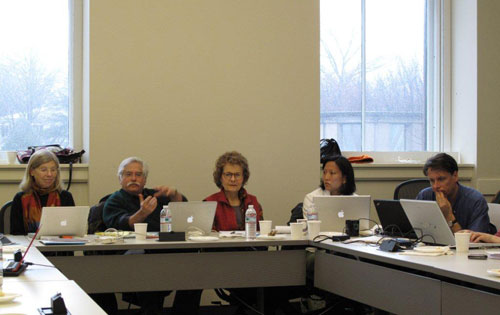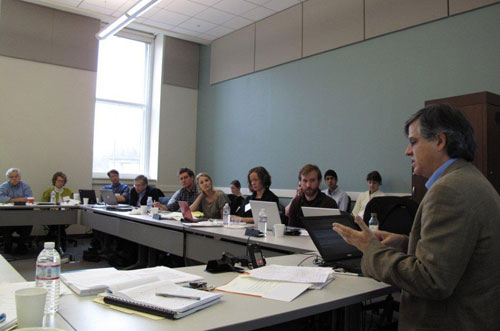 CONTENTS
Introduction
Adriana Petryna (University of Pennsylvania) & João Biehl (Princeton University)

PART I. EVIDENCE

Malaria and Global Health at the Turn of the 21st Century:
A Return to the Magic Bullet Approach?
Marcos Cueto (Universidad Peruana Cayetano Heredia)
Dialogue
Evidence-Based Global Public Health:
Subjects, Profits, Erasures
Vincanne Adams (University of California San Francisco)
Dialogue
The "Right to Know" or "Know your Rights":
The Importance of a People-Centered Approach to Human Rights
Joseph J. Amon (Human Rights Watch)
Dialogue
When Children Come First:
Moral Representation of Childhood in the Times of AIDS
Didier Fassin (Institute for Advanced Study)
Dialogue

PART II. INTERVENTIONS

Therapeutic Client-ship:
Belonging in Uganda's Mosaic of AIDS Projects
Susan Reynolds Whyte and Michael Whyte (University of Copenhagen)
Dialogue
The Social Phenomenology of the Next Epidemic:
Pain and the Politics of Relief in Botswana's Cancer Ward
Julie Livingston (Rutgers University)
Dialogue
PEPFAR in Mozambique:
NGOs and the Struggle for a Public Sector
James Pfeiffer (University of Washington)
Dialogue
A Salvage Ethnography of the Guinea Worm:
Witchcraft, Oracles and Magic in a Tropical Disease Eradication Program
Amy Moran-Thomas (Princeton University)
Dialogue

PART III. MEDICAL MARKETS

Unpredictable Work and Medication:
The Absorption of Pharmaceuticals into Local Worlds
Clara Han (Johns Hopkins University)
Dialogue
"There is no Regulation, Actually:"
The Private Market for Anti-TB drugs in India
Stefan Ecks & Ian Harper (University of Edinburgh)
Dialogue
The Ascetic Subject of Compliance:
The Turn to Chronic Diseases in Global Health
Ian Whitmarsh (University of California, San Francisco)
Dialogue
Right to Health Litigation
João Biehl (Princeton University) & Adriana Petryna (University of Pennsylvania)
Dialogue

Conclusion
Michael M. J. Fischer (MIT)